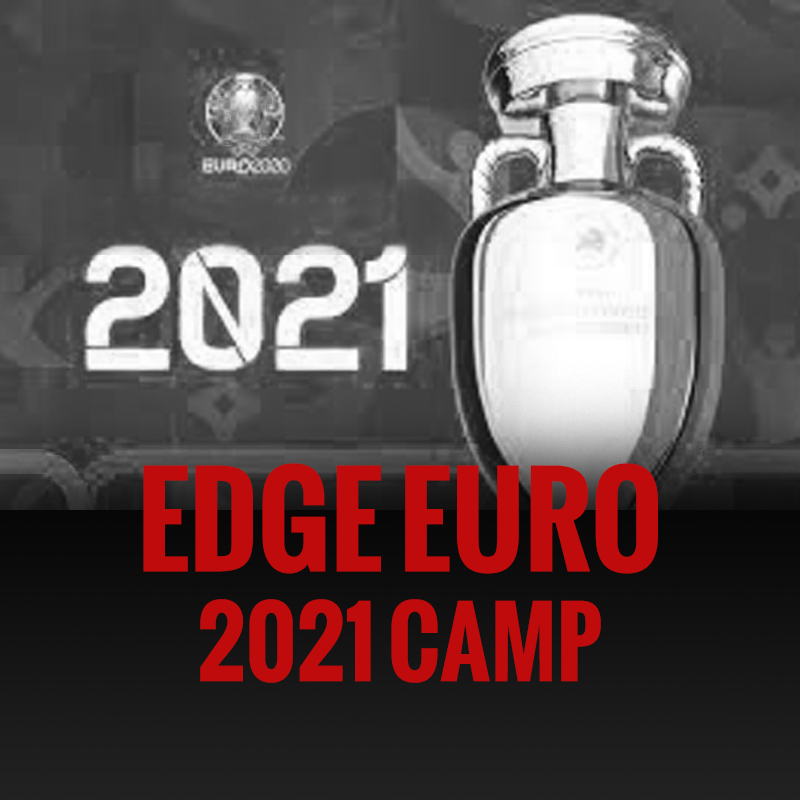 CELEBRATE THE EUROS 2021 TOURNAMENT IN STYLE AND WITH YOUR FAVORITE EDGE COACHES!
Join us to celebrate the UEFA Euros 2021 tournament in style this summer and we want you to celebrate with us! You'll participate in training sessions which will include passing sequences, shooting, ball striking, and variations of games and competitions. You'll also watch a live EURO match and at half time talk about each teams first half tactics and player performance.
Wear your favorite EURO jersey to camp!
Ages:
Boys and Girls ages 9 - 12
Daily Schedule:
11:00am - players arrive
11:00am - 12:00noon - training session run by Edge coaches
12:00noon - 2:00pm - lunch and watch EURO match
2:00pm - 3:00pm - training session run by Edge coaches
3:00pm - campers depart
Dates:
June 14 - 18
Pick the day or days that best fit your schedule
Cost:
$75 per player per day
What to Bring:
1 snack, lunch, and lots to drink or a refillable water bottle
Attire:
* players can wear indoor soccer shoes or outdoor soccer cleats (either are fine on our turf)
* shin guards
* comfortable clothes your player can train in and/or scrimmage in
Click below to go to our registration software to complete the registration process. If you have any trouble, please contact Karen at 984-439-0999 or karen@edgeprograms.com

Refund Policy
Edge does not offer refunds for any camp, class, clinic, party or field rental. If you decide to cancel what you registered for or if a session is canceled by Edge for whatever reason, a credit will be placed on your account for future purchase of any camp/class/clinic. The credit does not expire. Or if you prefer, we can enroll your child in a different camp/class. If there is a price difference, you'll just need to pay the difference. If it's a party, we'll work with you to select a different day.